Get Ready for Inspiration!
We're committed to serving you even when you're on the go!
Need help getting the creative juices flowing? Enter our online Customer Service Center and browse the list of products and services we offer. If inspiration has already struck, you can request an estimate or place your order. To learn more about us, browse through our Company Information section. To find helpful information, search our Resources & Support area on our full site. If there's anything we can do to help, please let us know. Enjoy your visit, we hope you get inspired!
5171 Blackbeak Drive
Saginaw, MI 48604

Monday – Friday
8:30 am to 5:00 pm
Marketing Trends to Look for in 2018
Posted on 12/25/2017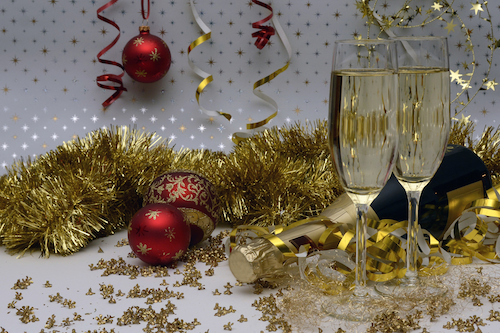 Merry Christmas to all who celebrate it! As we spend time with our families today, we look forward to the end of 2017 and what the new year will bring us. With each new year, we set goals, refocus mindsets and evaluate desires for the upcoming 12 months. As a small business professional, the new year is a time to reinvigorate yourself or your business, and focus on how you can continue to market and grow.
2018 will be here soon, and with it comes new innovations, strategies and marketing trends to help expand your network and grow your professional business. How can you get a leg up? Check out this list of marketing trends to look for in 2018, and start your planning today.
1. AI Live Chat
The old way of communicating with customers used to be sending an email, leaving a voicemail or making door-to-door stops. But, with new updates to artificial intelligence (AI) live chats, businesses and professional individuals can now communicate with their customers directly and immediately through their websites.
AI live chat technology is still getting some of the kinks worked out, but with new tools already on the market, 2018 looks like a great year. Having the live chat feature on your website allows visitors to ask questions, make suggestions and even purchase directly with a business representative in a fraction of the time it used to take. Keep on eye on live chat features moving forward and see if they work for you or your business in 2018.
2. Content Marketing
According to the Content Marketing Institute and MarketingProfs, more than 60% of B2B marketers reported their content marketing strategies to be more effective than the year before. Content marketing already did exceptionally well in 2017, and it's only going to get better.
Not only should businesses continue to focus their marketing efforts on content in 2018, but forming a comprehensive content distribution strategy will be crucial. With so many marketers hopping on the content bandwagon, now more than ever brands need to create strategies that not only generate content, but make sure the message gets to the right people.
3. Video Ads
Video streaming on social media boomed in 2017, and is expected to continue to grow well into 2018. In fact, Recode found that ad spending on mobile videos is expected to grow to 49% in 2018, reaching $18 billion. That is a huge chunk of the pie. Mobile video streaming is the most popular, surpassing laptops and other large-display devices; more specifically, streaming on social media is projected to generate the most views. Facebook in particular will be increasingly popular for viewing videos and advertisements. Prioritizing video advertisements on Facebook will be an important part of marketing in 2018.
4. Instagram
The social media platform Instagram is continuing to grow at an exceptional rate. According to TechCrunch, Instagram announced that approximately 800 million people used the platform each month in 2017. Just one year after going live, Instagram's latest tool—Instagram Stories—surpassed its competitor Snapchat. Brands continue to see better engagement on Instagram than any other social media platform. Looking toward 2018, Instagram is positioned to become the most crucial channel for brands and businesses interested in utilizing social media marketing.
With increases and improvements to technology, 2018 is sure to be a huge year for vast improvements to marketing efforts. Make sure your brand stays on top of the upcoming trends and tries some of them out to improve your marketing efforts and grow in 2018.