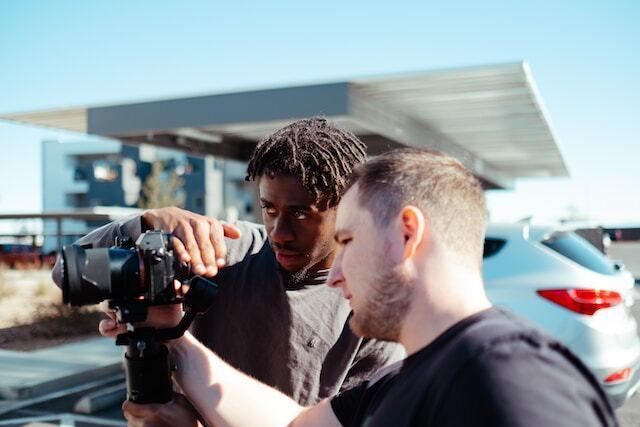 When it comes to marketing, you know content matters. You have heard the speech before: your website should constantly have fresh, updated content. So, you try to keep the blog updated and stay up-to-date on the latest trends. 
Still, we know how difficult it can be to constantly come up with content ideas. There are only so many blogs you can write, right? Wrong. Content means more than just blogging or having a great website homepage. To get you started on innovative content marketing, we've compiled a list of 10 ideas.
1. Blog.
First and foremost, the age-old classic: a blog. Blogs create consistent, interesting content to share on your website, which keeps visitors interested and informed on your mission, values and even products or services. 
2. Picture.
A picture says a thousand words. Include pictures whenever possible in the content marketing your organization produces. Pictures can speak to consumers and website visitors even more than words can sometimes, and shows them the true face of your business.
3. Video.
Videos can be even more engaging than pictures themselves. Whether your video is a behind-the-scenes look at the company, a promotional advertisement or something completely new, try out video within and outside of your website to see how it can build your content brand.
4. Vlog.
A vlog is the best of both worlds: video and blog. Vlogs are often easier to consume than their blog counterparts, and can be a fun way to mix things up within your content marketing strategy. 
5. Infographic.
Infographics are the epitome of content marketing. Not only are they easy to consume, but they can get your point across quickly and efficiently. If you want to try making your own infographic, but aren't sure where to start, check out some free online options.
6. Interview.
Interview an employee, client or business partner and see how you can use the interview to reach out to other potential consumers in the community. An interview is also a great option for including in your blog or vlog within the website and social media marketing.
7. Webinar.
Webinars not only share your brand, but they present you or your business as an expert in the field. Webinars serve as a useful content tool for educating, engaging and building up current and potential clients.
8. Podcast.
Does your business have something important to say? Do it with a podcast. Feature your podcast within your website or include it in your social media marketing to engage clients, visitors and employees in every aspect of their lives.
9. Email.
Email marketing is one of the greatest uses of content marketing out there. Put together an email marketing campaign strategy to see how you and your business can grow or even expand.
10. Newsletter.
Newsletters might not always be on your website, but they serve as the perfect content marketing example to go out into the world and engage consumers one-on-one. Whether your newsletter is monthly or quarterly is up to you—but getting something out there with all your organization's info is the most important part.
Content doesn't have to be the same old stuff every time. With the right strategy, your content can be a consistent and creative way to reach out to consumers, clients and partners and engage with them on a more personal level. Try out some of these content ideas to see how they can develop your marketing strategy.